Dine and Donate for Riverdale Public Library!



Join the Friends of the Riverdale Public Library at Thatcher McGhee's of Pompton Lakes on October 21st, 22nd, 23rd & 24th! The Friends of the Riverdale Public Library will receive 20% of the sales!
To participate, you must present this flyer for the donation to count.
Children and Teen Programs
Check out the wonderful programs for children and teens by clicking on the Kids or Teen tabs above. Call the library at (973) 835-5044 or use the Event Calendar above to register for programs.
Adult Programs
Register online by clicking on the program link on the event calendar or go to our program page with online registration links. Of course, you can always call the library to register or stop by. Download or print our adult programs for September through December 2019.
Upcoming Programs
Go to our program page, with online registration links to register, or call us at (973) 835-5044.
Organized October
Linda Anders, professional organizer, will be offering programs to help you achieve outer piece and inner calm in your dwelling.
Get Organized for the Holidays

Wednesday, October 23, 7 p.m. An hour long PowerPoint program that will help make the holidays a time of joy and contentment by organizing now, for peace later.
Yoga
Friday, October 25, 10:30 a.m. (This program is only for Riverdale library card holders) Strengthen an Stretch Yoga: A class to build mobility and strength. Poses and movement for all bodies and experience levels. Instructor Danielle Fisher is a licensed and registered Hatha Vinyasa Yoga Instructor and practitoner.
Fall Foliage Art

Saturday, October 26, 1 p.m. Lisa Madson returns with fall foliage art for you to craft. All materials are supplied. This program is now full.
Radio Theater: Haunted Tales

Wednesday, October 30, 7 p.m. Presenting two half-hour radio dramas from the 1940s. Join us this evening to listen to the recording of a radio personality's stay in a haunted house, which is considered to be the performance that inspired the "found footage" genre. Then stick around for the second tale about a couple who discover a locked closet in their new home. Neither of them thinks anything of it until later that night, when they begin to hear a series of unearthly shrieks. These haunted house stories are said to be the most terrifying of tales from the golden age of radio.
Ghost Hunt - Originally aired June 23rd, 1949.
The House in Cypress Canyon - Originally aired December 5th, 1946.
Healthy Holiday Sides

Saturday, November 2, 1 p.m. Delicious doesn't have to mean bad for you. Join Danielle Buonforte, registered dietician for the Lincoln Park Shoprite, to sample holiday sides that are good for you and your waistline.
Midvale Train Wreck

Wednesday, November 6, 7 p.m. Marie Mahler presents a tale of history almost forgotten--the Midvale train wreck of 1904, which killed 17 people on their way to a Greenwood Lake outing. Marie Mahler tells of photos she found in the attic and discovered that they revealed a tale of a local tragedy known by very few. By doing research on these photos, she was able to put the pieces of a story that local residents may find fascinating. Marie is a member of the North Jersey Highlands Historical Society, Passaic County Historical Society, Ringwood Manor Advisory Board, the Bergen County Genealogy Society, and is treasurer of the Passaic County Genealogy Society to name a few. She is also the chair of the recently formed Wanaque Historical Commission.
Movies
Wednesday night or Friday afternoon at the movies: It's popcorn, and a good movie on a 60" screen at 7 p.m. on the third Wednesday night or the third Friday of the month, unless otherwise noted. Upcoming movies:
Tolkien - The young J.R.R. Tolkien is different from most kids his age. He finds himself an outcast and an orphan as he lands at a special school. Among the classmates Tolkien is able to find a select group that will help him to learn about true friendship. The relationships of Tolkien's younger years go on to have a profound impact on the literary work that would ultimately make him one of history's most revered authors.Rated PG-13, 112 minutes
Yesterday
After a freak accident during a worldwide blackout, struggling musician Jack Malik wakes to discover that he is the only person in the world to remember The Beatles. Using this newfound benefit to his advantage, Jack begins plagiarizing the work of the legendary band to launch his career to superstardom. Rated PG-13, 116 minutes.
Wednesday, November 13, 7 p.m. (second Wednesday of the month),

Friday, November 15, 2 p.m.
Museum Passes
(For Riverdale library card holders only)
Thanks to the generosity of the Friends of the Riverdale Public Library, the library has museum passes for circulation for Riverdale patrons. The Intrepid Air and Space Museum, Imagine That! Children's Museum, and Grounds for Sculpture are available now. How does it work? The Intrepid pass allows six people free entry using the one Riverdale library pass. The Grounds for Sculpture allows four people free entry. Imagine That! museum pass allows free entry for four people. Riverdale card holders must reserve the pass either by phone or by walk-in, and can keep the pass for up to three days. Stop by or call us with any questions.
The Best Seller's Club for Riverdale Library Patrons
Register with us to have requests placed automatically for your favorite authors for their upcoming publications. Once registered, you will be on the waiting list for all future titles. Fifteen authors are available - don't miss their next book! Register in the library or online here.
---
Hoopla
Hoopla is a new digital media service provided to our patrons through the generosity of the Friends of the Riverdale Library. Through hoopla, using your Riverdale Library card, you can access and enjoy nearly half a million titles from six different formats: Movies, TV, Music Albums, eAudiobooks, eBooks, and Comics/Graphic Novels - all in one location: from your computer, tablet or Smartphone! Go to hoopla at https://www.hoopladigital.com/ to sign up and start listening/watching/reading!
Rosetta Stone
Language Learning - available through the NJ State Library. Choose from 30 languages! Available for use on your computer, tablet or mobile device.
MyHeritage
Chec
k out our genealogy product, MyHeritage Library Edition. It is available both in the library, and remotely. MyHeritage Library Edition ™ is one of the largest, most internationally diverse genealogy databases of its kind in the world. It includes billions of historical documents from over 48 countries, millions of historical photos, public records, indexes and additional resources. Available in 40 languages, MyHeritage Library Edition is the industry's most multilingual family history research database.
New Genealogy Database Available through the New Jersey State Library
HeritageQuest Online is now availabe for library card holders. Click here to explore this database. HeritageQuest Online provides genealogical and historical sources for more than 60 countries, with coverage dating back as early as the 1700s.
Small Business Builder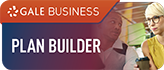 New Database! Available through a partnership between MAIN and Morris County Economic Development Corporation (EDC). Search this database to learn how to start, finance or manage your small business. Resources include; sample business plans, how to guides, articles and websites.
E-Book News
Our patrons are really enjoying how easy it is to download e-books and audiobooks to your PC, tablet, iPad, or phone. All the content is just for MAIN patrons, with some titles priority just for Riverdale patrons. Click here to check it out! Need help getting started? Call the library to arrange a one-on-one session to help you download to your device.
TumbleBooks
TumbleBook Library is an online collection of of eBooks, eAudiobooks, eReadAlongs, graphic novels, National Geographic videos, interactive games, and more that teach young children the joys of reading in a format they'll love. Picture books, chapter books, with games, puzzles and quizzes are available on your computer or device. Tumblebook library is available through the MAIN consortium. No login or password is necessary in our library, and at home, use your library barcode to access this resource.
---
Raise money for the Friends of the Library through Amazon



The Friends of the Library have created a Smile account with Amazon. When you shop at smile.amazon.com and indicate the Friends of the Riverdale Library as your charity, each purchase will send a little money to our Friends organization. Amazon will donate 0.5% of the price of your eligible AmazonSmile purchase.