What's New?
Great Food for a Great Cause! Dine to Donate to benefit The Friends of the Riverdale Public Library at Boniello's restaurant, 72 Hamburg Turnpike, Riverdale NJ on Tuesday, October 23. Eat in or take out, all day - a portion of your bill will be donated to our Friends.
Children and Teen Progams
Check out the wonderful programs for children and teens by clicking on the Kids or Teen tabs above. Call the library at (973) 835-5044 or use the Event Calendar above to register for programs
Adult Programs
Register online by clicking on the program link on the event calendar or go to our program page with online registration links. Of course, you can always call the library to register or stop by. Download or print our Adult Programs September through December 2018

UPCOMING PROGRAMS
Go to our program page, with online registration links to register, or call us at (973) 835-5044.
Fall Programs
An Organized Student = A Less Stressed Parent …and Student Too! - Wednesday, October 24, 7 p.m.
This hour-long PowerPoint program, designed for children in grades 4 – 12 and their parents, will cover time management, using a planner, long term projects, the best school supplies to choose, organizing your backpack and more! This program will be presented by Linda Anders, member of the National Association of Professional Organizers and the owner of COC Enterprises LLC.
Radio Theater - Saturday, October 27, 1 p.m.
Listen to old time radio broadcasts from CBS Radio Mystery. Two broadcasts will be presented – sign up for one or both. Our resident artist, staff member Carly Tomasewski has created visuals for the big screen to go along with the programs. Get in the Halloween mood and join us! Halloween snacks will be served.
Get Organized for Weight Loss - Monday, October 29, 7 p.m.
Menu planning, kitchen organization help – make dieting easier and likelier to work! This program will be presented by Linda Anders, member of the National Association of Professional Organizers and the owner of COC Enterprises LLC.
Fall Foods - Saturday, November 3, 1 p.m.
Danielle Columbo, dietician from Lincoln Park Shoprite, will be bringing along some delicious but nutritious foods for us to try for the season. You'll be making Mason Jar Pumpkin Pie Overnight Oats. All new recipes and foods to try.
Medicare Part "D" - Saturday, November 10, 1 p.m.
Learn about the Part "D" Medicare plans available in New Jersey for 2019, and how to select a plan. Charles Clarkson, Esq. Of the Seior Medicare Patrol of New Jersey will give an overview of the available plans, and will discuss how to apply for coverage, how to change coverage, and how to manage health care.
Introduction to Guided Meditation - Wednesday, November 28, 7 p.m.
This workshop is oriented to those who are new to guided meditation but anyone is welcome and would find it helpful and enjoyable. It includes an explanation of what it is, together with several simple exercises. Emphasis is on the many health benefits such as reduced stress, improved focus, and enhanced creativity.
Movies
Wednesday night at the movies: It's popcorn, and a good movie on a 60" screen at 7 p.m. on the third Wednesday night of the month. Upcoming movies:
Mamma Mia!- Here We Go Again A woman grapples with running her mother's villa while also expecting her first child and worries that she won't be able to handle everything on her own, so she enlists two of her mother's friends for assurance, help and guidance-(2018), PG-13; 114 minutes
Wednesday, November 14th, 7:00 p.m.
& Friday, November 16th, 2:00 p.m.
The Best Seller's Club for Riverdale Library Patrons - Register with us to have requests placed automatically for your favorite authors for their upcoming publications. Once registered, you will be on the waiting list for all future titles. Fifteen authors are available - don't miss their next book! Register in the library or online here.
Hoopla Digital is Available!!! Hoopla is a new digital media service provided to our patrons through the generosity of the Friends of the Riverdale Library. Through hoopla, using your Riverdale Library card, you can access and enjoy nearly half a million titles from six different formats: Movies, TV, Music Albums, eAudiobooks , eBooks, and Comics/Graphic Novels - all in one location, from your computer, tablet or Smartphone! Go to hoopla at https://www.hoopladigital.com/ to sign up and start listening/watching/reading!!
Rosett
a Stone - Language Learning - available through the NJ State Library. Choose from 30 languages! Available for use on your computer, tablet or mobile device.
Chec
k out our geneology product, MyHeritage Library Edition. It is available both in the library, and remotely. MyHeritage Library Edition ™ is one of the largest, most internationally diverse genealogy databases of its kind in the world. It includes billions of historical documents from over 48 countries, millions of historical photos, public records, indexes and additional resources. Available in 40 languages, MyHeritage Library Edition is the industry's most multilingual family history research database.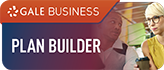 New Database!Available through a partnership between MAIN and Morris County Economic Development Corporation (EDC).Search this database to learn how to start, finance or manage your small business. Resources include; sample business plans, how to guides, articles and websites.
E-Book News
Our patrons are really enjoying how easy it is to download e-books and audiobooks to your PC, tablet, iPad, or phone. All the content is just for MAIN patrons, with some titles priority just for Riverdale patrons. Click here to check it out! Need help getting started? Call the library to arrange a one-on-one session to help you download to your device.

Raise money for the Friends of the Library through your Amazon purchases

The Friends of the Library have created a Smile account with Amazon. When you shop at smile.amazon.com and indicate the Friends of the Riverdale Library as your charity, each purchase will send a little money to our Friends organization. Amazon will donate 0.5% of the price of your eligible AmazonSmile purchase.
TumbleBooks
TumbleBook Library is an online collection of of eBooks, eAudiobooks, eReadAlongs, graphic novels, National Geographic videos, interactive games, and more that teach young children the joys of reading in a format they'll love. Picture books, chapter books, with games, puzzles and quizzes are available on your computer or device. Tumblebook library is available through the MAIN consortium. No login or password is necessary in our library, and at home, use your library barcode to access this resource.
Save
Save
Save
Save
Save
Save
Save
Save
Save
Save
Save
Save
Save
Save