Raise money for the Friends of the Library through Amazon



The Friends of the Library have created a Smile account with Amazon. When you shop at smile.amazon.com and indicate the Friends of the Riverdale Library as your charity, each purchase will send a little money to our Friends organization. Amazon will donate 0.5% of the price of your eligible AmazonSmile purchase.
Children and Teen Programs
Check out the wonderful programs for children and teens by clicking on the Kids or Teen tabs above. Call the library at (973) 835-5044 or use the Event Calendar above to register for programs.
Adult Programs
Register online by clicking on the program link on the event calendar or go to our program page with online registration links. Of course, you can always call the library to register or stop by. Download or print our adult programs for January through May 2020.
Upcoming Programs
Go to our program page, with online registration links to register, or call us at (973) 835-5044.
Digital Downloading: Magazines, Audio Books and E-Books

Wednesday, January 22th, 7:00 p.m. So much is available with your Riverdale or Morris County library card! Join us as we look at the e-books and audio books available to borrow: we'll show you the process and explore the catalog. Use your library card to access digital versions of popular magazines like Martha Stewart Living, The Economist, and Food Network Magazine are just some of the magazines you can download each month (for free!) and keep. Have a tablet or iPad? Bring it!
Satisfying Soups

Saturday, January 25, 1 p.m. As we move into winter, we start to think of comfort foods and soup is usually at the top of the list! Low-fat and low calorie soups can still be flavorful, satisfying and healthy. Danielle, Dietitian at ShopRite of Lincoln Park, will show you how to lighten up your soups while keeping the flavor and health benefits.
Meditation for Your Greatest Health
Wednesday, Feb 5, 7 p.m. While it is inherent in any meditation practice that your health is supported, there are specific ways to add more Intention to good health. Using basic tools and techniques in a few different Guided Meditation exercises, we will focus on what you would like to see and feel improvement with.
Possessed by Possessions
Wednesday, February 12, 7 p.m. Possessed by Possession was inspired by the popular book The Gentle Art of Swedish Death Cleaning. This new program is geared to help homeowners to declutter now so their kids won't be overwhelmed later and need a dumpster to clean out their parents' house! What to do with photographs, letters, books, kids' memorabilia, and furniture are just some of the topics that are covered in this hour long presentation. Presented by Linda Anders, professional organizing expert and President of COC Enterprises.
Movies
Wednesday night or Friday afternoon at the movies: It's popcorn, and a good movie on a 60" screen at 7 p.m. on the third Wednesday night or the third Friday of the month, unless otherwise noted. Upcoming movies:
Downton Abbey
The Crawley family prepares for an official royal visit to their family house in Yorkshire in 1927. They experience physical, social, and psychological upheavals as King George V, Queen Mary, and their royal entourage descend on the eponymous mansion. PG ‧ Drama ‧ 2h 2m
Wednesday, January 15, 7 p.m.
Friday, January 17, 2 p.m.
Joker
In Gotham City, mentally troubled comedian Arthur Fleck is disregarded and mistreated by society. He then embarks on a downward spiral of revolution and bloody crime. This path brings him face-to-face with his alter-ego: the Joker. R ‧ Drama ‧ 2h 2m
Wednesday, February 19, 7 p.m.
Friday, February 21, 2 p.m.
Museum Passes
(For Riverdale library card holders only)
Thanks to the generosity of the Friends of the Riverdale Public Library, the library has museum passes for circulation for Riverdale patrons. The Intrepid Air and Space Museum, Imagine That! Children's Museum, and Grounds for Sculpture are available now. How does it work? The Intrepid pass allows six people free entry using the one Riverdale library pass. The Grounds for Sculpture allows four people free entry. Imagine That! museum pass allows free entry for four people. Riverdale card holders must reserve the pass either by phone or by walk-in, and can keep the pass for up to three days. Stop by or call us with any questions.
The Best Seller's Club for Riverdale Library Patrons
Register with us to have requests placed automatically for your favorite authors for their upcoming publications. Once registered, you will be on the waiting list for all future titles. Fifteen authors are available - don't miss their next book! Register in the library or online here.
---
Hoopla
Hoopla is a new digital media service provided to our patrons through the generosity of the Friends of the Riverdale Library. Through hoopla, using your Riverdale Library card, you can access and enjoy nearly half a million titles from six different formats: Movies, TV, Music Albums, eAudiobooks, eBooks, and Comics/Graphic Novels - all in one location: from your computer, tablet or Smartphone! Go to hoopla at https://www.hoopladigital.com/ to sign up and start listening/watching/reading!
Rosetta Stone
Language Learning - available through the NJ State Library. Choose from 30 languages! Available for use on your computer, tablet or mobile device.
MyHeritage
Chec
k out our genealogy product, MyHeritage Library Edition. It is available both in the library, and remotely. MyHeritage Library Edition ™ is one of the largest, most internationally diverse genealogy databases of its kind in the world. It includes billions of historical documents from over 48 countries, millions of historical photos, public records, indexes and additional resources. Available in 40 languages, MyHeritage Library Edition is the industry's most multilingual family history research database.
New Genealogy Database Available through the New Jersey State Library
HeritageQuest Online is now availabe for library card holders. Click here to explore this database. HeritageQuest Online provides genealogical and historical sources for more than 60 countries, with coverage dating back as early as the 1700s.
Small Business Builder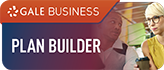 New Database! Available through a partnership between MAIN and Morris County Economic Development Corporation (EDC). Search this database to learn how to start, finance or manage your small business. Resources include; sample business plans, how to guides, articles and websites.
E-Book News
Our patrons are really enjoying how easy it is to download e-books and audiobooks to your PC, tablet, iPad, or phone. All the content is just for MAIN patrons, with some titles priority just for Riverdale patrons. Click here to check it out! Need help getting started? Call the library to arrange a one-on-one session to help you download to your device.
TumbleBooks
TumbleBook Library is an online collection of of eBooks, eAudiobooks, eReadAlongs, graphic novels, National Geographic videos, interactive games, and more that teach young children the joys of reading in a format they'll love. Picture books, chapter books, with games, puzzles and quizzes are available on your computer or device. Tumblebook library is available through the MAIN consortium. No login or password is necessary in our library, and at home, use your library barcode to access this resource.
---