What's New?
Children and Teen Progams
Check out the wonderful programs for children and teens by clicking on the Kids or Teen tabs above. Call the library at (973) 835-5044 or use the Event Calendar above to register for programs
IRS Tax Forms
Currently we have 1040 and 1040A instruction booklets, and 1040, 1040A and 1040EZ forms. All federal income tax forms are available at www.irs.gov and NJ tax forms at http://www.state.nj.us/treasury/taxation/2017taxinfo.shtml
See this resource page for assistance with tax questions or tax preparation.
Adult Programs
Register online by clicking on the program link on the event calendar or go to our program page, with online registration links, at Programs January through May 2018.
Of course, you can always call the library to register or stop by. Download or print our Adult Programs January through May 2018.
UPCOMING PROGRAMS
Getting Organized for Travel - Rescheduled to Thursday, April 26. 7:00 p.m.
Let Linda Anders, professional organizer, help with making travel less stressful. Tips on preparing the home for your absence, packing ideas, and using simple organizers for travel information. The last half hour of this workshop will feature popular travel apps, presented by librarian Therese McClachrie
Springsteen and His Layered Lyrics - Wednesday, April 25th, 7:00 p.m.
Bruce Springsteen expects attentiveness of his listeners. How do we know this? Over the past 50 years, Springsteen has written songs and created music that have been experienced by countless fans. But many don't know the extent to which his work has been influenced by the American folk tradition. Through experimental reinterpretation and the creation of new traditions, The Boss has worked within known folk traditions, but at the same time, created new sounds and messages. In this session, participants can learn about some of the works that have influenced one of Jersey's most celebrated musical artists. This program was made possible by a grant from the New Jersey Council for the Humanities, a state partner of the National Endowment for the Humanities.
Palisades Amusement Park - Wednesday, May 9th, 7:00 p.m.
The lecture will be hosted by Vince Gargiulo, author of the book Palisades Amusement Park: A Century of Fond Memories, and Producer of the PBS documentary of the same name. For those who ever visited Palisades Amusement Park, this lecture is sure to bring back those cherished remembrances. And for those never lucky enough to have entered its colorful gates, this lecture will recreate the thrills, laughter and joy that was Palisades.
Italian American Genealogy - Wednesday, May 23rd, 7:00 p.m.
Tony Lauriano, genealogy specialist, will provide a step by step approach to overcoming brick walls in Italian American Genealogy research. Utilizing USA records as well as Italian customs and naming traditions to help in the search. Also, discussion on confirming those precious family stories using Genealogy methods.
Go to our program page, with online registration links, at Programs January through May 2018
On Exhibit
Spring Art Exhibit - Karen Goldberg
(April - May)
Karen Goldberg is an oil painter, author and art teacher at Riverdale Public School. She has exhibited her oil paintings nationally and her award winning work has appeared on various publications. She is a member of Studio Montclair, Montclair State University Art Education Advisory Group, Montclair Art Museum Educator Advisory Committee and Art Educators of NJ. Primarily self taught, Karen's art is representational in style and often depicts scenes rich in light and reflection. Her subjects vary and include still life, portraiture and andscapes. Many of her landscapes give the viewer a sense of peace and harmony. Her book, Bumpybooks, is a learn-to-read manual that is a collaboration with her cousin and Orton-Gillingham Fellow, Ann Edwards. Her book Funny Side Up is an adult book of puns.
Computer Classes
We offer a variety of computer instruction classes. Call the library or stop by to register - 973-835-5044.
Excel - (Prerequisite: familiarity with PC basics and Microsoft Word.) Learn how to create a simple worksheet. You will input data, create simple formulas and use basic formatting techniques. We will discuss tips to view your worksheet, and how print a presentable report. Saturday, March 24, 11:00 a.m. – 12:30 p.m.
PowerPoint - (Prerequisite: familiarity with PC basics and Microsoft Word.) Design a PowerPoint presentation with text, clip art, and animation. You'll learn about formatting, the design options available, presentations views, and how to run a slide show. Saturday, April 21, 11:00 a.m. – 12:30 p.m.
Device Advice - Need help downloading our ebooks, digital magazines or music? Make an appointment and bring in your device for one-on-one assistance.
Personal Computer Tutoring - Meet with a librarian for a 30 minute individual session on email basics or for an introduction to the computer. Please call the library for an appointment.
Movies
Wednesday night at the movies: It's popcorn, and a good movie on a 60" screen at 7 p.m. on the third Wednesday night of the month. Upcoming movies:
Phantom Thread - April 27, 2 p.m. A tailor finds his meticulous professional life upended after he falls for a working-class woman. (R,130 minutes, 2017).
All the Money in the World - May 16, 7 p.m. & May 25, 1 p.m. Dramatization of the kidnapping of John Paul Getty III, the grandson of billionaire J. Paul Getty. John's mother Gail begs J. Paul Getty to pay the ransom; when he refuses, she decides to rescue her son with the help of Getty's business associate. (R, 132 minutes, 2017).

New!!! Foreign films will be shown on the third Friday of each month at 1:00 p.m. Please call the library at 973-835-5044 or visit our website at http://www.riverdalelibrary.org/ to register. Refreshments will be served.
April 20,1 PM: Life is Beautiful (1997), Italy, 116 minutes, PG-13. When an open-minded Jewish librarian and his son become victims of the Holocaust, he uses a perfect mixture of will, humor, and imagination to protect his son from the dangers around their camp.
May 18, 1PM: Under the Same Moon (2008), Mexico, 106 minutes, PG-13. A young Mexican boy illegally travels to the U.S. to find his mother (who is illegally in the U.S.) after his grandmother passes away.
The Best Seller's Club for Riverdale Library Patrons - Register with us to have requests placed automatically for your favorite authors for their upcoming publications. Once registered, you will be on the waiting list for all future titles. Fifteen authors are available - don't miss their next book! Register in the library or online here.
Hoopla Digital is Available!!! Hoopla is a new digital media service provided to our patrons through the generosity of the Friends of the Riverdale Library. Through hoopla, using your Riverdale Library card, you can access and enjoy nearly half a million titles from six different formats: Movies, TV, Music Albums, eAudiobooks , eBooks, and Comics/Graphic Novels - all in one location, from your computer, tablet or Smartphone! Go to hoopla at https://www.hoopladigital.com/ to sign up and start listening/watching/reading!!
Rosett
a Stone - Language Learning - available through the NJ State Library. Choose from 30 languages! Available for use on your computer, tablet or mobile device.
Chec
k out our geneology product, MyHeritage Library Edition. It is available both in the library, and remotely. MyHeritage Library Edition ™ is one of the largest, most internationally diverse genealogy databases of its kind in the world. It includes billions of historical documents from over 48 countries, millions of historical photos, public records, indexes and additional resources. Available in 40 languages, MyHeritage Library Edition is the industry's most multilingual family history research database.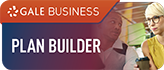 New Database!Available through a partnership between MAIN and Morris County Economic Development Corporation (EDC).Search this database to learn how to start, finance or manage your small business. Resources include; sample business plans, how to guides, articles and websites.
E-Book News
Our patrons are really enjoying how easy it is to download e-books and audiobooks to your PC, tablet, iPad, or phone. All the content is just for MAIN patrons, with some titles priority just for Riverdale patrons. Click here to check it out! Need help getting started? Call the library to arrange a one-on-one session to help you download to your device.

Raise money for the Friends of the Library through your Amazon purchases

The Friends of the Library have created a Smile account with Amazon. When you shop at smile.amazon.com and indicate the Friends of the Riverdale Library as your charity, each purchase will send a little money to our Friends organization. Amazon will donate 0.5% of the price of your eligible AmazonSmile purchase.
TumbleBooks
TumbleBook Library is an online collection of of eBooks, eAudiobooks, eReadAlongs, graphic novels, National Geographic videos, interactive games, and more that teach young children the joys of reading in a format they'll love. Picture books, chapter books, with games, puzzles and quizzes are available on your computer or device. Tumblebook library is available through the MAIN consortium. No login or password is necessary in our library, and at home, use your library barcode to access this resource.
Save
Save
Save
Save
Save
Save
Save
Save
Save
Save
Save
Save
Save
Save
Save
Save
Save
Save
Save
Save
Save
Save
Save
Save
Save
Save
Save
Save
Save
Save
Save
Save
Save
Save
Save
Save
Save
Save
Save
Save
Save
Save
Save
Save
Save
Save
Save
Save
Save
Save
Save
Save
Save