The library will be closed on Monday, February 17th in Observance of President's Day.
Tax Forms Availible!
We now have the 2019 Federal Tax Forms and Instructions availible at the Library. They are located on the main floor of the library. In addition, the 2019 New Jersey State Instructions are availible for reference.
Raise money for the Friends of the Library through Amazon



The Friends of the Library have created a Smile account with Amazon. When you shop at smile.amazon.com and indicate the Friends of the Riverdale Library as your charity, each purchase will send a little money to our Friends organization. Amazon will donate 0.5% of the price of your eligible AmazonSmile purchase.
Children and Teen Programs
Check out the wonderful programs for children and teens by clicking on the Kids or Teen tabs above. Call the library at (973) 835-5044 or use the Event Calendar above to register for programs.
Adult Programs
Register online by clicking on the program link on the event calendar or go to our program page with online registration links. Of course, you can always call the library to register or stop by. Download or print our adult programs for January through May 2020.
Upcoming Programs
Go to our program page, with online registration links to register, or call us at (973) 835-5044.
Rocks in the Garden: A Public History of Slavery in Morris County

Wednesday, February 26, 7 p.m. In this presentation Mike Snyder will discuss the inspiration for his work and how he got started on this road of discovery. He will look at the various available sources and how he melded them into a two cohesive studies. This talk explores the interconnectivity of Morris County's towns in relation to each other and the citizens who participated in enslavement. We will look at the slave owners and the enslaved, who they were, how they lived, how they were treated, the rifts slavery caused in the community, and the debate about slavery within the press. We will also explore how history is told, the marginalization of the enslaved, and the commemoration of slavery in the area. Mike Snyder, history professor, shifted his focus to the history of slavery in Morris County after taking classes with the late, great Dr. Clement Price and visionary public historian Dr. Lyra Monteiro. He completed a graduate paper "Inquire with the Printer: The Slavery Debate in Morris County, NJ 1776-1864" in 2016 and his Master's Essay "The Enslaved Slept Here Too: A Public History of Slavery in Morris County" in 2017. He is currently teaching at Union County College as an Adjunct Professor in the History Department.
Felting with Ducky

Saturday, March 7, 10:30 a.m. or 1 p.m. Think spring! Felt a fuzzy chick. In this class fiber artist Kerstin Katko (aka Ducky from Ducky's Sheep Shack) will teach you how to sculpt sheep wool into an chick shape using only felting needles. While felting has been around for centuries, needle felting is a relatively new craft. It involves using barbed felting needles to compact and shape wool into sculpture. Once you try it you'll be hooked! No experience is necessary. We will be using sharp needles so a few poked fingers are possible, but lots of creative fun is inevitable! Registration begins Friday, January 31 for Riverdale Library card holders, Thursday, February 13 for general registration.
Remember the Ladies: Women Duing the American Revolution

Wednesday, March 11, 7 p.m. What was life like for a woman during the Revolution? Joel Farkas will discuss attitudes, expectations, legal rights, and health and medical issues for the colonial woman. The presentation will also cover the "first ladies" and women like Martha Washington, Abigail Adams, Lucy Knox and other women who made a difference. Presenter: Joel Farkas, National Park Service volunteer docent at Washington's Headquarters, Morristown, NJ
Friends of the Riverdale Public Library Book Sale

3/27-3/29 (Friday 4 to 8, Saturday 10 to 4, Sunday noon to 3 p.m.) Book Donations will be accepted after the first week of January and through Friday, March 6th for the Friends of the Riverdale Public Library Annual Book Sale. Gently used books, DVD's and music CD's are welcome. Drop off anytime the library is open. We're sorry, but we can't accept encyclopedia sets, magazines, or VHS tapes.
Movies
Wednesday night or Friday afternoon at the movies: It's popcorn, and a good movie on a 60" screen at 7 p.m. on the third Wednesday night or the third Friday of the month, unless otherwise noted. Upcoming movies:
Joker
In Gotham City, mentally troubled comedian Arthur Fleck is disregarded and mistreated by society. He then embarks on a downward spiral of revolution and bloody crime. This path brings him face-to-face with his alter-ego: the Joker. R ‧ Drama ‧ 2h 2m
Wednesday, February 19, 7 p.m.
Friday, February 21, 2 p.m.
The Good Liar
Consummate con man Roy Courtnay (Ian McKellen) has set his sights on his latest mark: the recently widowed Betty McLeish (Helen Mirren), worth millions. But this time, what should have been a simple swindle escalates into a cat-and-mouse game with the ultimate stakes. R ‧ Drama ‧ 1h 49m
Wednesday, March 18, 7 p.m.
Friday, March 20, 2 p.m.
A Beautiful Day in the Neighborhood
Writer Lloyd Vogel is tasked with creating a profile of Fred Rogers, the creator and star of the successful children's program Mister Rogers' Neighborhood. When the interviewee suddenly becomes the interviewer, magic begins to happen. PG ‧ Drama ‧ 1h 49m
Wednesday, April 15, 7 p.m.
Friday, April 17, 2 p.m.
Museum Passes
(For Riverdale library card holders only)
Thanks to the generosity of the Friends of the Riverdale Public Library, the library has museum passes for circulation for Riverdale patrons. The Intrepid Air and Space Museum, Imagine That! Children's Museum, and Grounds for Sculpture are available now. How does it work? The Intrepid pass allows six people free entry using the one Riverdale library pass. The Grounds for Sculpture allows four people free entry. Imagine That! museum pass allows free entry for four people. Riverdale card holders must reserve the pass either by phone or by walk-in, and can keep the pass for up to three days. Stop by or call us with any questions.
The Best Seller's Club for Riverdale Library Patrons
Register with us to have requests placed automatically for your favorite authors for their upcoming publications. Once registered, you will be on the waiting list for all future titles. Fifteen authors are available - don't miss their next book! Register in the library or online here.
---
Consumer Reports
Consumer Reports is now availible with your MAIN library card!
Hoopla
Hoopla is a new digital media service provided to our patrons through the generosity of the Friends of the Riverdale Library. Through hoopla, using your Riverdale Library card, you can access and enjoy nearly half a million titles from six different formats: Movies, TV, Music Albums, eAudiobooks, eBooks, and Comics/Graphic Novels - all in one location: from your computer, tablet or Smartphone! Go to hoopla at https://www.hoopladigital.com/ to sign up and start listening/watching/reading!
Rosetta Stone
Language Learning - available through the NJ State Library. Choose from 30 languages! Available for use on your computer, tablet or mobile device.
MyHeritage
Chec
k out our genealogy product, MyHeritage Library Edition. It is available both in the library, and remotely. MyHeritage Library Edition ™ is one of the largest, most internationally diverse genealogy databases of its kind in the world. It includes billions of historical documents from over 48 countries, millions of historical photos, public records, indexes and additional resources. Available in 40 languages, MyHeritage Library Edition is the industry's most multilingual family history research database.
New Genealogy Database Available through the New Jersey State Library
HeritageQuest Online is now availabe for library card holders. Click here to explore this database. HeritageQuest Online provides genealogical and historical sources for more than 60 countries, with coverage dating back as early as the 1700s.
Small Business Builder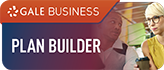 New Database! Available through a partnership between MAIN and Morris County Economic Development Corporation (EDC). Search this database to learn how to start, finance or manage your small business. Resources include; sample business plans, how to guides, articles and websites.
E-Book News
Our patrons are really enjoying how easy it is to download e-books and audiobooks to your PC, tablet, iPad, or phone. All the content is just for MAIN patrons, with some titles priority just for Riverdale patrons. Click here to check it out! Need help getting started? Call the library to arrange a one-on-one session to help you download to your device.
TumbleBooks
TumbleBook Library is an online collection of of eBooks, eAudiobooks, eReadAlongs, graphic novels, National Geographic videos, interactive games, and more that teach young children the joys of reading in a format they'll love. Picture books, chapter books, with games, puzzles and quizzes are available on your computer or device. Tumblebook library is available through the MAIN consortium. No login or password is necessary in our library, and at home, use your library barcode to access this resource.
---