Children and Teen Programs
Check out the wonderful programs for children and teens by clicking on the Kids or Teen tabs above. Call the library at (973) 835-5044 or use the Event Calendar above to register for programs.
Adult Programs
Register online by clicking on the program link on the event calendar or go to our program page with online registration links. Of course, you can always call the library to register or stop by. Download or print our adult programs June through August 2019 Adult Programs.
Upcoming Programs
Go to our program page, with online registration links to register, or call us at (973) 835-5044.
Radio Theater: An Evening of Suspense
Wednesday, June 26, 7 PM
Presenting two half hour radio dramas from Suspense, a CBS radio series broadcast from 1942 to 1962. Suspense was subtitled "radio's outstanding theater of thrills" and often featured leading Hollywood actors of the era. In this presentation you will listen to episodes staring Orson Welles and Vincent Price as they narrate a chilling tale that is sure to keep you in suspense.
"The Hitchhiker" – Hosted by Orson Welles, first aired on November 17, 1941.
"Three Skeleton Key" – Hosted by Vincent Price, first aired on November 11, 1956.
Pendant Jewelry with Agnes
Saturday, June 29, 11 AM
Join Agnes Sydork in crafting a decorative pendant. Choose your design for the pendant, and craft your own signature piece of jewelry. Sign up begins June 1 for this program.
Felting with Ducky
Wednesday, July 17, 6:30 PM
Join Ducky from Ducky's Sheep Shack to craft a felted hedgehog. Sign up begins June 1 for this program.
Better Beverages and Smoothies
Saturday, July 27, 1 p.m.
Danielle Buonforte, registered dietician from the Lincoln Park ShopRite, returns with another great program of tasty and nutritious recipes.
Movies
Wednesday night or Friday afternoon at the movies: It's popcorn, and a good movie on a 60" screen at 7 p.m. on the third Wednesday night or the third Friday of the month. Upcoming movies:
Apollo 11
Wednesday, June 19, 7 PM
Friday, June 21, 2 PM
Never-before-seen footage and audio recordings take you straight into the heart of NASA's most celebrated mission as astronauts Neil Armstrong and Buzz Aldrin embark on a historic trip to the moon.
G ‧ 2019 ‧ Documentary ‧ 1h 33m
Museum Passes
(For Riverdale library card holders only)
Thanks to the generosity of the Friends of the Riverdale Public Library, the library has museum passes for circulation for Riverdale patrons. The Intrepid Air and Space Museum, Imagine That! Children's Museum, and Grounds for Sculpture are available now. How does it work? The Intrepid pass allows six people free entry using the one Riverdale library pass. The Grounds for Sculpture allows four people free entry. Imagine That! museum pass allows free entry for four people. Riverdale card holders must reserve the pass either by phone or by walk-in, and can keep the pass for up to three days. Stop by or call us with any questions.
The Best Seller's Club for Riverdale Library Patrons
Register with us to have requests placed automatically for your favorite authors for their upcoming publications. Once registered, you will be on the waiting list for all future titles. Fifteen authors are available - don't miss their next book! Register in the library or online here.
---
Hoopla
Hoopla is a new digital media service provided to our patrons through the generosity of the Friends of the Riverdale Library. Through hoopla, using your Riverdale Library card, you can access and enjoy nearly half a million titles from six different formats: Movies, TV, Music Albums, eAudiobooks, eBooks, and Comics/Graphic Novels - all in one location: from your computer, tablet or Smartphone! Go to hoopla at https://www.hoopladigital.com/ to sign up and start listening/watching/reading!
Rosetta Stone
Language Learning - available through the NJ State Library. Choose from 30 languages! Available for use on your computer, tablet or mobile device.
MyHeritage
Chec
k out our geneology product, MyHeritage Library Edition. It is available both in the library, and remotely. MyHeritage Library Edition ™ is one of the largest, most internationally diverse genealogy databases of its kind in the world. It includes billions of historical documents from over 48 countries, millions of historical photos, public records, indexes and additional resources. Available in 40 languages, MyHeritage Library Edition is the industry's most multilingual family history research database.
Small Business Builder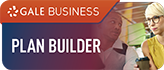 New Database! Available through a partnership between MAIN and Morris County Economic Development Corporation (EDC). Search this database to learn how to start, finance or manage your small business. Resources include; sample business plans, how to guides, articles and websites.
E-Book News
Our patrons are really enjoying how easy it is to download e-books and audiobooks to your PC, tablet, iPad, or phone. All the content is just for MAIN patrons, with some titles priority just for Riverdale patrons. Click here to check it out! Need help getting started? Call the library to arrange a one-on-one session to help you download to your device.
TumbleBooks
TumbleBook Library is an online collection of of eBooks, eAudiobooks, eReadAlongs, graphic novels, National Geographic videos, interactive games, and more that teach young children the joys of reading in a format they'll love. Picture books, chapter books, with games, puzzles and quizzes are available on your computer or device. Tumblebook library is available through the MAIN consortium. No login or password is necessary in our library, and at home, use your library barcode to access this resource.
---
Raise money for the Friends of the Library through Amazon



The Friends of the Library have created a Smile account with Amazon. When you shop at smile.amazon.com and indicate the Friends of the Riverdale Library as your charity, each purchase will send a little money to our Friends organization. Amazon will donate 0.5% of the price of your eligible AmazonSmile purchase.