---
Announcements
The Riverdale Public Library is open for browsing and checkout.
Delivery has resumed! Catalog hold restrictions are removed. You will be able to borrow books, DVDs, audiobooks, and other library materials, from the 38 MAIN libraries, and have them delivered here.
You must wear a facemask and maintain safe social distance when you are visiting the library.
At this time there is no computer usage.
Curbside Pickup Still Available
Riverdale patrons can put holds on items in our online catalog, found at https://catalog.mainlib.org/?ctx=65, or click on the link on the catalog link on our website, www.riverdalelibrary.org
Riverdale Patrons can also send an email request to readerservices@riverdalelibrary.org, or call 973-835-5044 for Riverdale items. Your usual notification method will let you know when the item(s) are ready for pickup.
Returning Materials
Please do not use the usual book drop at this time. During library open hours, a rolling bin and temporary media drop will be available outside. Please return items to these bins. We will continue to quarantine all returned materials for your safety. Items will be quarantined for one week, and then will be checked in. Only then will the item be removed from your card.
Fines are suspended through Thursday, October 8th.
---
Borrow Books and Audiobooks at Home!
The Riverdale Public Library offers three online platforms for audiobook and ebook borrowing.
Hoopla —Through hoopla, using your Riverdale Library card, you can access and enjoy nearly half a million titles from six different formats: Movies, TV, Music Albums, eAudiobooks, eBooks, and Comics/Graphic Novels - all in one location: from your computer, tablet or Smartphone! Made possible through the generosity of the Friends of the Riverdale Public Library. This service is for Riverdale patrons only.
The Hoopla App is available via the App Store on Apple devices and through the Google Play Store on all Android devices.
Cloud Library —The Cloud Library is the home of the Riverdale Library's circulating e-book collection and a collection of downloadable audiobooks. The Cloud Library enables members to browse, borrow, and read a collection of titles. Books can be read—or listened to—on personal devices, such as iPads, iPhones, Android devices, Nook, Kindle Fire, PC, and Mac OS. This service is for both MAIN and Riverdale patrons.
The Cloud Library is available via the App Store on Apple devices and through the Google Play Store on all Android devices.
Tumblebooks —Tumblebooks is an online collection of eBooks, eAudiobooks, eReadAlongs, graphic novels, National Geographic videos, interactive games, and more that teach young children the joys of reading in a format they'll love. Picture books, chapter books, with games, puzzles and quizzes are available on your computer or device. At home, use your library barcode on the back of your card, without spaces, to access this resource. This service is for both MAIN and Riverdale patrons.
Tumblebooks is available via the App Store on Apple devices and through the Google Play Store on all Android devices.
---
Children and Teen Programs
Check out the wonderful programs for children and teens by clicking on the Kids or Teen tabs above. Call the library at (973) 835-5044 or use the Event Calendar above to register for programs.
Adult Programs
Register online by clicking on the program link on the event calendar or go to our program page with online registration links. Of course, you can always call the library to register or stop by. Download or print our adult programs for September through December 2020.
Upcoming Programs
Go to our program page, with online registration links to register, or call us at (973) 835-5044.
SEPTEMBER
Nazis in Riverdale?

Wednesday, September 23, 7 p.m.
Local historian Tom Riley will trace the origins of Camp Bergwald on Federal Hill from the construction of the camp through its confiscation by the federal government. The connection of Camp Bergwald to the German American Bund and Nazi Germany will be fully explored. This program has been canceled.

Fall Yoga

Fridays, September 25th - October 30th, 10 a.m.
Beginner/Senior Friendly. No matter what physical ability you enter class with, there will ALWAYS be a modification that's perfect for you, today, in your body. You will learn how to listen to your body and honor where you are, today. You will also learn how to explore the breath and how it affects the way you move. Meditation and pranayama (breathing practices) may also be explored. No prior yoga experience is necessary, all levels are welcome.
OCTOBER

Radio Theater: A Night of Fright

Get into the Halloween spirit as we present to you on Zoom two half-hour radio dramas from the 1930s and 40s. In Graveyard Mansion (1934) two brothers inherit a Louisiana mansion that's been vacant for over 100 years. The locals refer to the place as "the house of the living dead" for a ghastly mist lurks around the house and in the bayous. In Devil Doctor (1941) a man purchases a historic manor with a sinister past and a lost family portrait that's hidden for a reason.
Observing the Night Sky

Joseph Molnar of the Morris Museum Astronomical Society will have his telescopes set up for viewing. The Morris Museum Astronomical Society was founded in 1972, and we are part of the Morris Museum near Morristown NJ. In Person Event. Masks and social distancing required.
Silk Scarf Painting

Wednesday, October 28, 7 p.m.
Artist Bernadine Ferrari will lead a workshop in lovely fall leaf design silk scarf painting. You will be using fabric dyes which create a beautiful watercolor effect for the hand drawn leaf patterns. So pretty! Registrants will pick up materials and the Zoom link prior to the workshop.
Please call the library at 973-835-5044 to register.
---
Adult Summer Reading

Summer Reading begins Tuesday, May 26th, but join anytime this summer!
Play Adult Summer Reading Book Bingo
Keep track of books you read from may 26th to September 8th by writing the title and author in the matching square. Book titles may be used only once per card, and only one entry per person.
Sign up for our adult summer reading newsletter which will provide you with ideas for your next read.
Register online, or call to register (973) 835-5044.
How do I win?
Bingo: Complete a horizontal, vertical or diagonal line! Turn in your card and you'll be entered into a drawing for an Amazon gift card (4 winners).
Blackout: Complete all 25 squares! Turn in your card and you'll be entered in a drawing for a $50 Amazon gift card (4 winners).

How do I submit my board for the prize drawing?

Submit your completed card (with either bingo or a blackout) by Tuesday, September 8th. Entries can be delivered in person to the library, scanned and emailed to: This email address is being protected from spambots. You need JavaScript enabled to view it., or mailed to: Riverdale Public Library, 93 Newark Pompton Turnpike, Riverdale NJ 07457.
Need help filling your bingo board? Check out some our staff's favorite books for July!
Missed June's recommendations? Check them out here!
---
Information about the Coronavirus

Click here for additional information regarding the Coronavirus from the NJ State Library
Raise money for the Friends of the Library through Amazon

The Friends of the Library have created a Smile account with Amazon. When you shop at smile.amazon.com and indicate the Friends of the Riverdale Library as your charity, each purchase will send a little money to our Friends organization. Amazon will donate 0.5% of the price of your eligible AmazonSmile purchase.
Museum Passes
(For Riverdale Library cardholders only)
Thanks to the generosity of the Friends of the Riverdale Public Library, the library has museum passes for circulation for Riverdale patrons. Imagine That! Children's Museum, is available now. How does it work? Imagine That! museum pass allows free entry for four people. Riverdale cardholders must reserve the pass either by phone or by walk-in and can keep the pass for up to three days. Stop by or call us with any questions.
The Best Seller's Club for Riverdale Library Patrons
Register with us to have requests placed automatically for your favorite authors for their upcoming publications. Once registered, you will be on the waiting list for all future titles. Fifteen authors are available - don't miss their next book! Register in the library or online here.
---
Mometrix
Mometrix eLibrary is an online test preparation database with study guides, practice questions, and flashcards for over 1,800 different standardized exams. Available through MAIN.
Rosetta Stone
Language Learning - available through the NJ State Library. Choose from 30 languages! Available for use on your computer, tablet or mobile device.
HeritageQuest

HeritageQuest Online is now availabe for library card holders. Click here to explore this database. HeritageQuest Online provides genealogical and historical sources for more than 60 countries, with coverage dating back as early as the 1700s.
Small Business Builder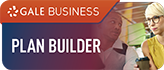 New Database! Available through a partnership between MAIN and Morris County Economic Development Corporation (EDC). Search this database to learn how to start, finance or manage your small business. Resources include; sample business plans, how to guides, articles and websites.
E-Book News
Our patrons are really enjoying how easy it is to download e-books and audiobooks to your PC, tablet, iPad, or phone. All the content is just for MAIN patrons, with some titles priority just for Riverdale patrons. Click here to check it out! Need help getting started? Call the library to arrange a one-on-one session to help you download to your device.
---